Company Profile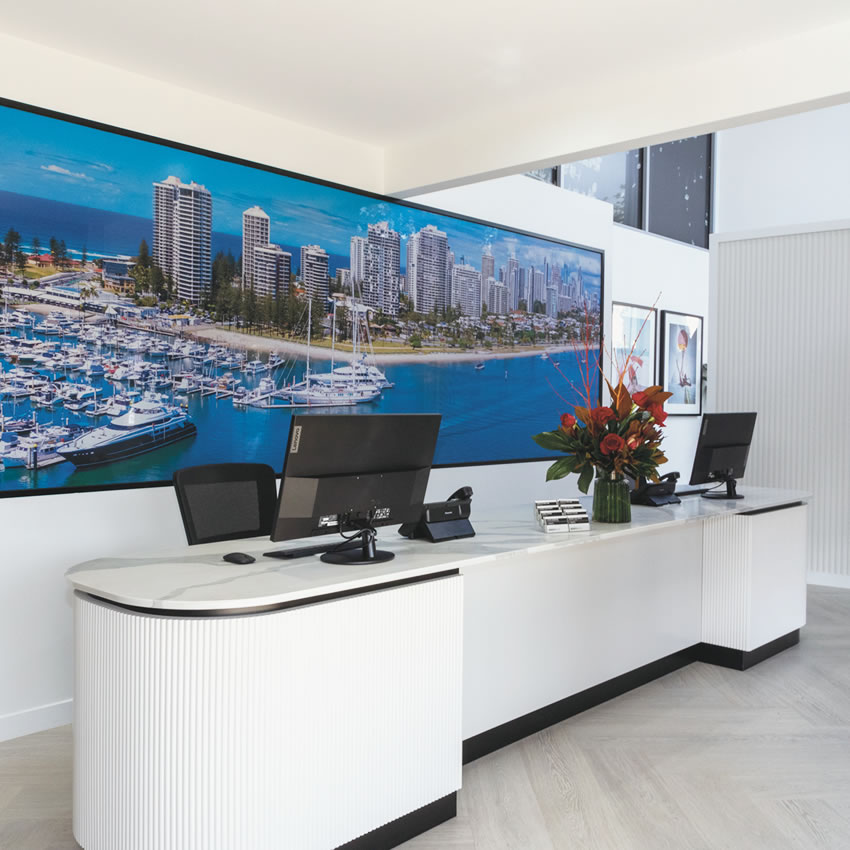 MBPS has been a part of the fabric of Main Beach and the surrounding communities since 2010. The principals, after being on the 'buying side' of real estate, decided to open a new Agency 'Main Beach Property Sales' to introduce a fresh approach to Real Estate in Main Beach.
The principals of MBPS envisaged a way of breaking free from real estate traditions and reaching an all-new level of CUSTOMER SERVICE.
In 2011 we added our property management division 'MBPS Property Management', which in 2018 we further expanded and opened a second office, solely dedicated to rentals.
The goal of MBPS is to provide unequalled service, with honesty and openness to achieve maximum results for our clients, whether they are Vendors, Buyers, Investor Owners or Tenants.
Our point of difference is when we appraise your property we provide an honest and realistic sale or rental value. Our track record and success supports that philosophy.
Our windows feature state-of-the-art digital screens and are in the prime location to display your property for sale or rental, as they are visited day and night due to both of our location in the heart of the well-known Tedder Avenue.
The Principal Licencee is Annette Sinclair.
What sets MBPS aside?
Our mission is to lead the evolution of real estate, through our values of Innovation, Boutique, Expertise, Detail and Culture. Our determination is to deliver a professional, honest service, far beyond our clients' expectations. Our team strives to provide the service to our clients that you deserve. We work as one, not as individuals and by doing so we achieve the best possible results for our clients.
MBPS offers a complete package designed to meet your individual needs. Whether you are preparing a property for sale or are a new landlord trying to get it right.
In Real Estate, whether buying or selling or renting, "location, location, location" has always been important. Main Beach is "the location", so we intend to add another very important dimension, "SERVICE, SERVICE, SERVICE"!
Our Values
Innovation
We are committed to innovation and the evolution of real estate.
Boutique
We provide bespoke services that are tailored to the needs of our clients.
Expertise
Our agents are determined to be the top in their field.
Detail
We value quality and attention to detail.
Veracity
We are committed to honesty and fairness to everyone, at all times.
Culture
We celebrate our clients, their experience and the spirit of collaboration.
Our Mission
To lead the evolution of real estate.